About Our Dental Office – Tulsa, OK
Down-to-Earth People & Spectacular Smiles
At My Dentist Midtown, Dr. Flinchum and our dentistry team look forward to earning your trust and keeping you comfortable while giving you the confident, healthy smile you deserve. With us, we'll make sure you never have to worry about a dental appointment again, so you can get in, get out, and enjoy your life. This is dentistry on "easy" mode!
No Need to Leave Tulsa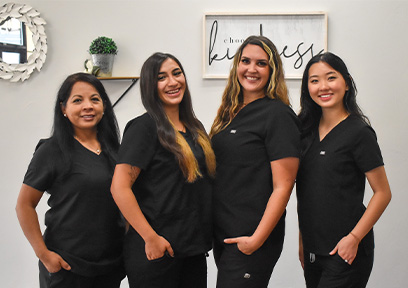 Our service menu includes everything from routine procedures like checkups and cleanings to more unique ones like Invisalign and smile makeovers. We can take care of you no matter what state your mouth might be in, and whatever your needs may be, you'll enjoy the same level of compassion from check-in to checkout.
Low-Stress Dentistry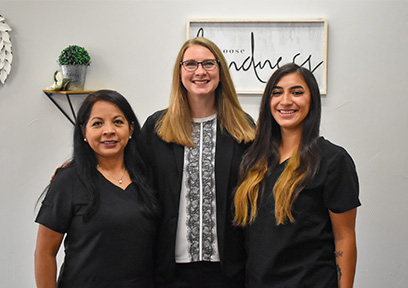 Dr. Flinchum knows that many people aren't exactly fans of the dentist. In fact, some are downright terrified to come see us! Thankfully, her light touch and naturally soothing personality can help calm even the worst nerves, but for those who need a little extra help to stay relaxed in the chair, we also offer sedation dentistry. With it, we can help you finally get the treatments you need without having to battle through anxiety first.
Learn About Sedation Dentistry
Big, Roomy & Welcoming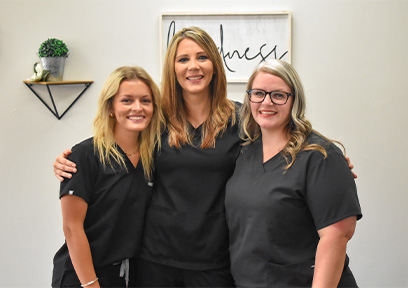 We love welcoming people into our state-of-the-art dental office, and the first thing you'll likely notice is that it's quite a bit bigger compared to others! In addition to helping everything feel more "homey," it also gives us plenty of room for the latest instruments, and our 12 treatment rooms make it easy for us to consistently fit you in at a time that perfectly suits your schedule.
We Love Our Dental Patients (& It Shows)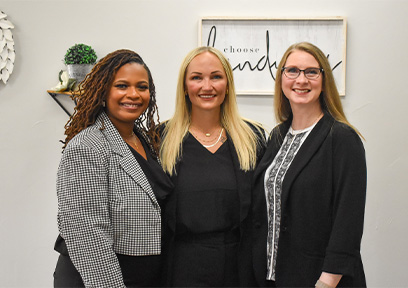 We're the kind of dental office that greets our patients by name, and we remember little details about people from appointment to appointment not because we're trained to, but because we genuinely care. After your initial visit, coming to see us will feel like catching up with old friends! Here, you aren't just a random name to us—you're a complete person that we value, and we'll make you feel that way right from the start.