Gum Disease Treatment – Tulsa, OK
Gentle Relief for Tender, Bleeding Gums
The most common oral health problem in the world isn't tooth decay, but periodontal (gum) disease. When the gums become infected, it can cause permanent damage. In fact, gum disease is not only the leading cause of tooth loss in the United States, but it has also been shown to have a strong correlation with cardiovascular disease. At My Dentist Midtown, Dr. Stephanie Flinchum aims to catch and treat gum disease before it reaches this stage. If your gums are red, puffy, tender, or bleeding, contact our team today for gum disease treatment in our Tulsa, OK dental office!
Why Choose My Dentist Midtown for Gum Disease Treatment?
Dental Laser for Conservative, Comfortable Treatment
Most PPO Dental Insurance Plans Accepted
Judgment-Free Approach to Dental Care
Scaling & Root Planing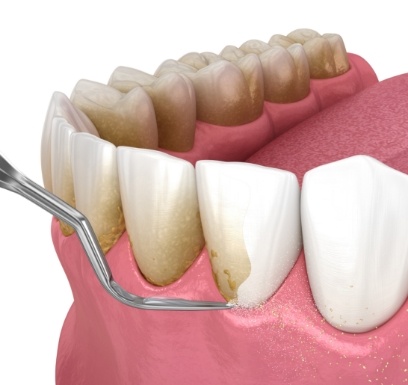 Our first plan of action in treating gum disease typically involves scaling and root planing, which is essentially a dental cleaning that focuses on the gums. It entails removing the plaque and tartar buildup from the teeth, usually on the area below the gumline. That way, we can directly target the source of the infection. Then, the teeth's roots are smoothed down, encouraging healing while making it harder for bacteria to gather there in the future.
Laser Periodontal Therapy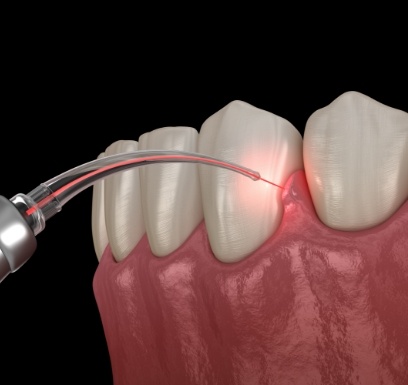 With our highly advanced Gemini soft tissue laser, we're able to remove the infected sections of the gums with very little, if any bleeding. Compared to traditional tools, laser therapy is incredibly precise, allowing us to leave the healthy tissue untouched. The light beam also sterilizes and cauterizes the area upon contact, greatly reducing the risk of discomfort both during and after the procedure.
Antibiotic Therapy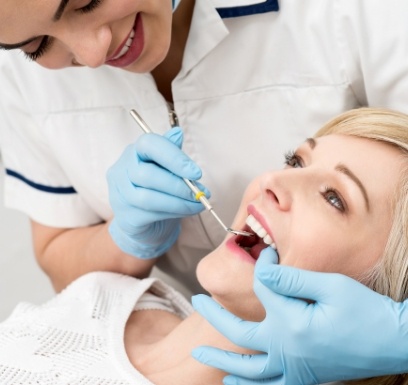 Even with the advanced instruments that we use, some bacteria may linger in the deep pockets between your gums and teeth. For this reason, we may supplement scaling and root planing with antibiotic therapy. We simply apply a topical medication called Arestin to the areas of the gums that need additional treatment. Arestin has potent antibacterial properties, and it gradually spreads throughout the gums to eliminate even the most well-hidden bacteria.