Dental Insurance – Tulsa, OK
Your Quick Guide to Affordable Dentistry
What is the best way to use your dental insurance plan? Which procedures are covered? Which ones are not? These are questions that our dentistry team answers every day, and if you've asked them yourself, you've come to the right place. We can help you use your plan and maximize your benefits at every appointment, so we're able to take great care of both your smile and wallet. To learn a little more about how dental insurance works, just read our quick guide.
Understanding How Dental Insurance Works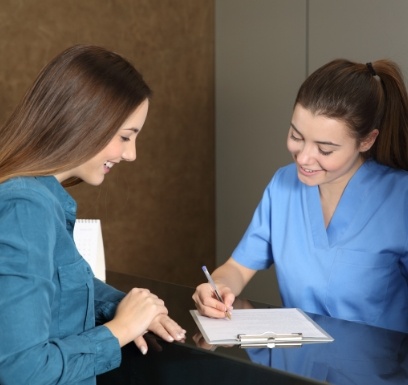 Dental insurance works a lot like standard health insurance—you pay a monthly premium to gain access to discounted services. However, with dental insurance, the biggest discounts usually apply to preventive procedures like checkups and cleanings. Why? Because this makes it easy for a patient to be proactive and get routine care that stops many dental problems before they start. Plans can also be used to cover things like fillings, crowns, and dentures, but usually at a lower rate.
What Your Dental Insurance Plan Covers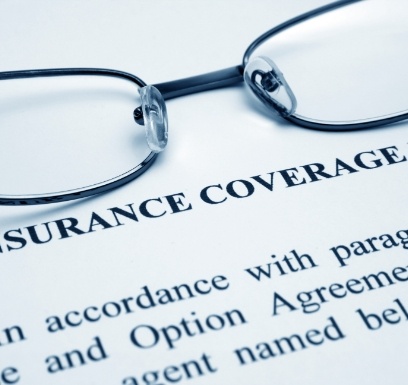 Your plan will probably be a little different than this, but in most cases, dental insurance coverage tends to look something like this:
Preventive treatments covered 100% (checkups, cleanings, X-rays, fluoride)
Basic restorative treatments covered 80% (fillings, bonding)
Advanced restorative treatments covered 50% (crowns, dentures, extractions)
In most cases, cosmetic treatments like whitening and veneers are NOT covered because they are elective, but things like CareCredit can be used to make paying for them much simpler.
Our In-Network PPO Dental Insurance Plans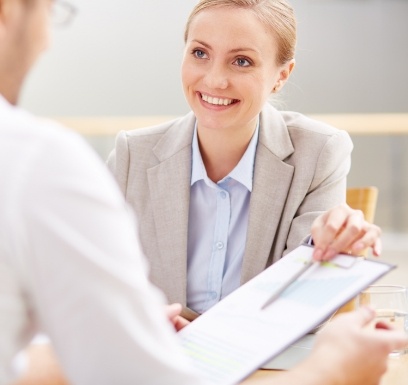 Visiting a dentist who is "in-network" with your insurance plan can maximize your savings, and fortunately for Tulsa, we're in-network with many popular providers, including:
Delta Dental
Aetna
Blue Cross Blue Shield
Cigna
Dentamax
Guardian
Humana
Metlife
United Concordia
UnitedHealthcare
And many more!
Don't see your plan? We likely take it! Reach out to our team today!