United Healthcare Dentist – Tulsa, OK
Learn More About the Benefits of United Healthcare
While it isn't always easy to find a top-tier United Healthcare dentist in Midtown, you can be sure to feel confident about your choice in getting dental care at My Dentist. Not only is our team highly experienced and dedicated to delivering exceptional treatments, but we also don't want you to worry about breaking the bank to improve your smile. Other than offering cost-effective procedures, we're also proud to be in-network with various dental insurance providers, including United Healthcare. Once you've been enrolled in one of their plans, we'll be sure to help maximize your benefits while minimizing your out-of-pocket expenses. Feel free to give us a call today so we can go over your policy and help you save money in the long run!
United Healthcare Coverage Availability & Fees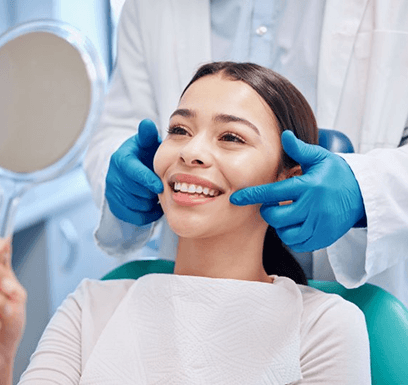 One of the most important parts of good oral hygiene is preventive dental care. Whenever you're going over your available plans with United Healthcare, you should expect that each one will be unique. Whether this is regarding monthly premiums, deductibles, or annual maximums, you should have a fundamental understanding of your policy.
The majority of the time, United Healthcare plans will follow a familiar format that should appear as the following:
100% coverage for preventive care (like checkups, cleanings, X-rays, and examinations)
80% coverage for minor services (like fillings, root canals, and tooth extractions)
50% coverage for major treatments (like dental bridges or dentures)
As mentioned above, preventive care is crucial for helping you save money in the long run, so you'll want to make the most of your benefits. This can help you prevent more serious issues later on, all while maintaining a healthy smile at practically zero cost to you.
Even if we aren't in-network with your insurance provider, feel free to visit us. Our team can still help file your claims and paperwork as well as maximize your reimbursement for your dental treatment.
Meet Kandi and Emily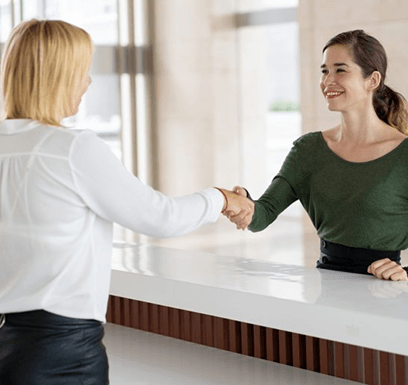 At My Dentist, our team looks forward to providing essential care so that you can make the most of a healthy and beautiful smile while working within your budget. That's why, regarding insurance, we have Kandi and Emily as your go-to sources for financial help. They are more than happy to help verify your coverage, understand how your policy works with your specific treatment plan, and file your claims. Don't hesitate to reach out to our office so that you can learn more about Kandi, Emily, and our other incredible team members that can help you maintain your smile without emptying your wallet!