Cosmetic Dentist – Tulsa, OK
Kiss Your Smile's Imperfections Goodbye
Do the flaws in your teeth make it difficult for you to genuinely smile around other people? In this day and age, it has never been easier to remedy issues like stains, cracks, gaps, and more with cosmetic dentistry. Dr. Stephanie Flinchum, a skilled cosmetic dentist in Tulsa, OK, can help you kiss your smile's imperfections goodbye with our variety of options here at My Dentist Midtown. To learn more about what our team can do for your grin, call us today!
Why Choose My Dentist Midtown for Cosmetic Dentistry?
Gentle Cosmetic Dentist with an Eye for Detail
Technology to Virtually Preview Your Future Smile
Traditional Veneers & Conservative Lumineers Available
Veneers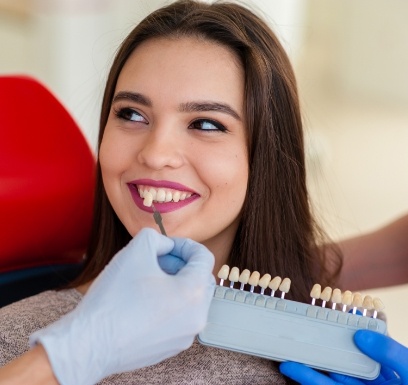 Many of your favorite Hollywood stars have attained their dazzling smiles using veneers. With this treatment, practically any problems – from chips and cracks to stains to gaps to slightly rotated or misaligned teeth – instantly disappear behind thin, customized ceramic shells that resemble pristine teeth. Veneers are designed to perfectly complement your overall appearance, and they can last for 15 to 20 years or even longer!
Lumineers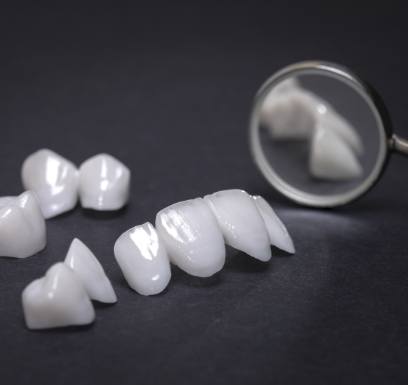 While veneers are incredibly durable, they are considered an irreversible procedure; a thin layer of enamel must be removed from the teeth prior to placing veneers. There is, however, a more conservative and reversible option: Lumineers. These porcelain coverings are much thinner than traditional veneers, meaning they can be placed without altering your natural tooth structure. Although, they tend to not last for quite as long as veneers.
Cosmetic Dental Bonding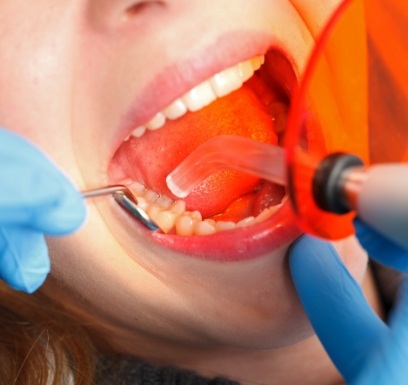 If you only need to make a couple of small corrections to your teeth, such as closing a tiny yet noticeable gap or covering a stubborn stain, then cosmetic dental bonding can be a great option. A faster, more affordable alternative to veneers and Lumineers, bonding is a simple and painless process that rarely takes more than one appointment. Dr. Flinchum simply molds composite resin over the flaw in question until it basically disappears. The results can last for several years to come!
Teeth Whitening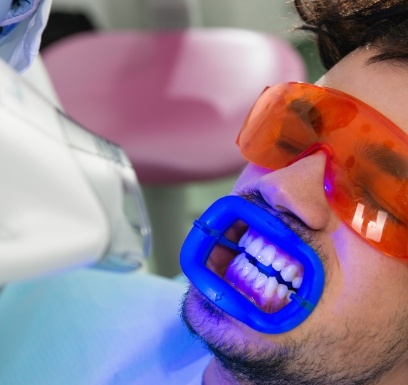 One of the easiest ways to turn back the clock on your grin is by removing discoloration with professional-grade teeth whitening. My Dentist Midtown offers ZOOM! Whitening that can give you dramatic results in as little as one hour, or we can send you home with custom-fit Opalescence trays with bleaching gel. Either way, you'll be achieving a brighter smile in practically no time at all!
Gum Recontouring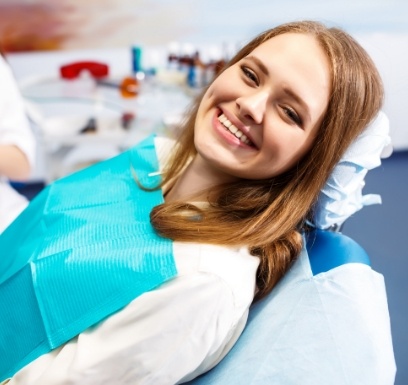 Your teeth should be the star of your smile, but if your gumline is higher, lower, or more uneven than average, it can draw attention away from your pearly whites. Fixing overgrown or unbalanced gum tissue is possible with gum recontouring. Dr. Flinchum uses her ultraprecise soft tissue laser to carefully trim strategic areas of the gum line until the entire grin looks even and attractive.
Virtual Smile Design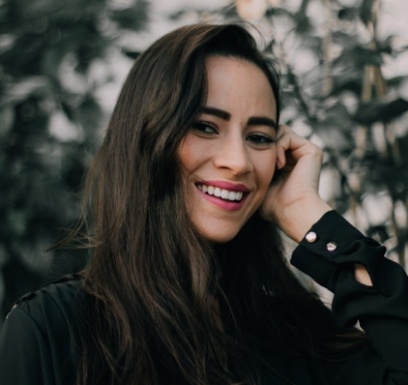 Maybe you're still on the fence about whether a particular cosmetic service is right for you. To help you in making the right decision, we can take a photo of your teeth as they currently are, and then digitally alter it with our virtual smile design technology. This will give you a glimpse of how your smile will look after any of our cosmetic treatments. With it, you can begin your smile makeover with the knowledge that you'll be more than happy with your results!