Advanced Dental Services & Technology – Tulsa, OK
Dentistry Designed Just for You
Dr. Flinchum believes that the most effective kind of dental care is 100% personalized to the dental patient, but how does she actually do this? On top of using her own skills and experience, she also relies on state-of-the-art advanced dental servcies and technology that helps her work more efficiently and precisely. Plus, the instruments below will make your treatment experience more transparent, ensuring you fully understand her recommendations.
Committed to State-of-the-Art & Comfortable Dental Experiences
Intraoral Camera: See What Your Dentist Sees
Soft Tissue Laser: Fast & Painless Gum Therapy
All-Digital X-Rays: Better Images, Less Radiation
Intraoral Cameras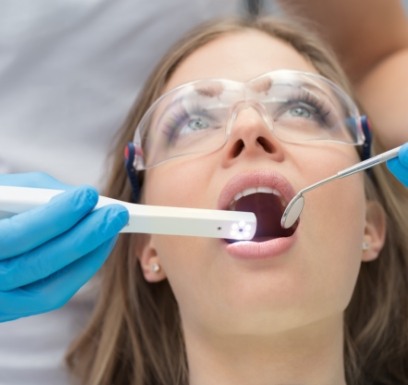 Cameras are everywhere these days! But, in our dental office, instead of being on a phone, our intraoral camera is a small device that fits easily into the mouth, which enables us to take close-up pictures of the teeth and gums. These can then be enlarged and displayed on a nearby monitor, which our team will go over with you. This way, you'll always be on the same page as us when it comes to your oral health.
All-Digital X-Rays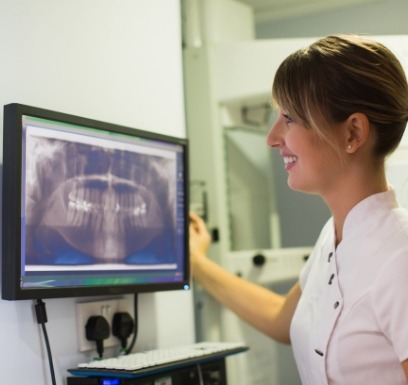 About one-third of your teeth's surfaces are covered by your gums, and to make sure we can examine this area of your smile, we rely on X-rays. Instead of using slow, film-based ones, our digital X-rays can create crystal-clear images in a matter of seconds. Plus, they emit only a small fraction of the radiation compared to old radiography as well.
Digital Impression System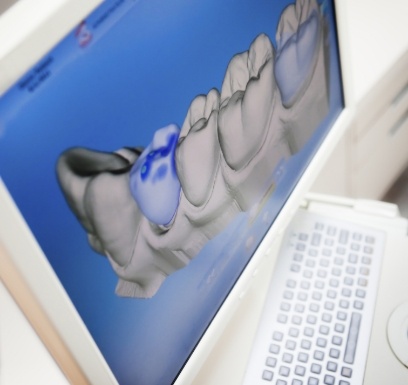 An impression allows us to create a model of the teeth and bite so we can design a treatment to make sure it looks and fits perfectly. In the past, this was accomplished by having a patient bite into a mold filled with putty, which can be quite messy and lead to an inaccurate result. That's why we now just scan the mouth with a small device that uses millions of data points to generate a perfect digital impression in a matter of minutes every single time.
Soft Tissue Laser Dentistry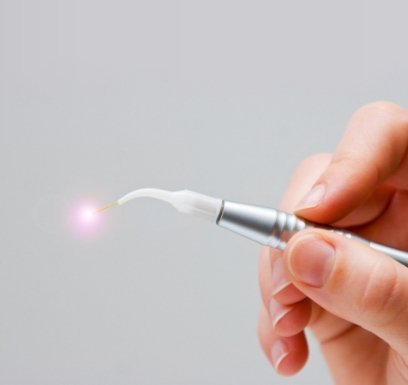 If a patient has gum disease that is too advanced to be alleviated using a standard cleaning or more thorough hygiene at home, Dr. Flinchum can treat them with a soft tissue laser. Using a beam of light, it's able to quickly kill harmful oral bacteria and remove infected tissue while leaving the surrounding healthy tissue completely untouched. For the patient, the process is fast, painless, and drastically cuts down on any post-treatment soreness.