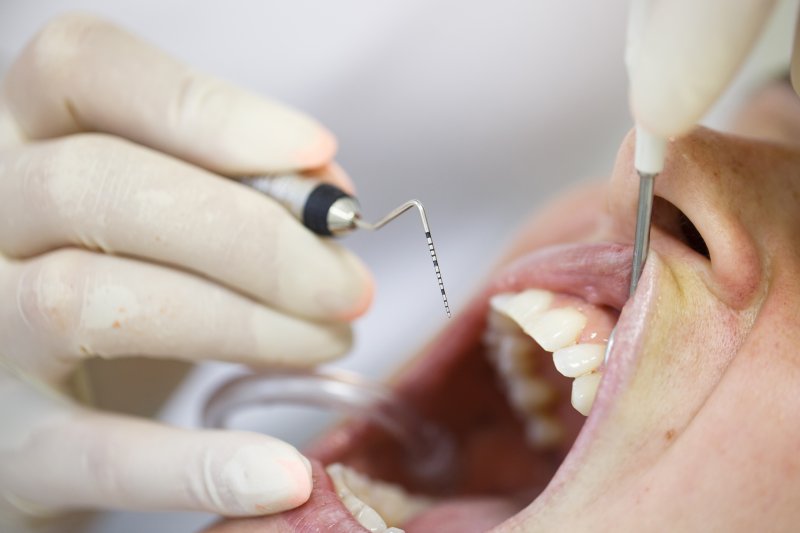 If you suffer from tooth loss, you could benefit from dental implants. After all, these prosthetic teeth can restore your smile and much more! That being said, only some people can get them; treatment candidates must meet specific criteria. Therefore, there's a chance you'll need preliminary work before getting dental implants. As for what that work might include, let your Tulsa dentist explain. Here is a summary of why implants require a healthy mouth and the services you may need before treatment.
Implants Require a Healthy Mouth
As it happens, dental implants need a healthy mouth to work. They rely on a solid jawbone and other oral structures for support.
It all comes down to the implant placement method. Since the posts must fuse with your jaw, they require sufficiently dense bone as a stable foundation. They also depend on disease-free gum tissue to avoid failure. Without such things, implant fusion – osseointegration – won't occur. From there, your new teeth won't succeed.
Procedures You Might Need Before Implant Surgery
Luckily, many dentists can make your mouth well enough for implants. They typically offer procedures that strengthen you for the surgery. The most common of these are:
Root Canal
While implants themselves can't get infected, teeth near them still can. Left unchecked, that infection could spread to surrounding tissues and destabilize the treatment site. You'd then be at high risk of implant failure.
Thankfully, you can prevent this outcome with a root canal. The latter would remove infected tissue before it affects your future implant. From there, your surgery is much more likely to succeed.
Periodontal Therapy
If you have gum disease, an implant's odds of success will fall. The condition could cause your gums to recede and erode your jawbone. As a result, it may destroy the supports an implant needs to fuse with your jaw.
Well-timed periodontal therapy, however, solves this problem. It can reverse early-stage gum disease and help you manage the late-stage variety. Your gums would then be well enough to handle implants.
Tooth Extraction
Sometimes, a patient may want to replace a still-existing tooth. An implant is a healthier alternative to a highly-infected chomper. That's especially true for cases of multiple damaged teeth as well.
Per its name, tooth extraction can resolve the dilemma. It can effectively (and safely) remove an infected tooth and make space for the future implant. You'd then be one step closer to a healthy, restored smile.
You may need preliminary work before getting dental implants. So, talk to your dentist to see if you need one of the services above!
About the Practice
My Dentist Midtown is based in Tulsa, OK. Led by Dr. Stephanie Filchum, our practice offers top-quality dentistry for the whole community. To that end, we perform preventive, cosmetic, and restorative services, as well as emergency dental care. You can even count on us for tooth replacements like dentures and dental implants! For more information or to book a visit, you can reach us on our website or by phone at (918)-492-1780.