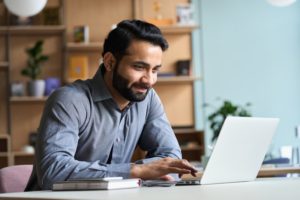 Dental insurance can feel intentionally complicated, frustrating, and confusing to navigate, but with a good understanding of how your plan works, you can better maximize your benefits. Getting the best bang for your buck can make investing in dental insurance well worth it, but in order to do that, you need to understand the jargon. If you have a waiting period and aren't sure what that means, read below to gain a better understanding.
What is a Waiting Period?
The short, sweet, and to-the-point definition of a dental insurance "waiting period" is a period of time you'll need to wait until the full benefits of your plan begin. However, that doesn't mean that you'll be uninsured, you'll still be able to access certain services that will be covered by your benefits, but what they are will depend on your specific plan. Waiting periods for dental insurance can last anywhere from one month to an entire year, and typically, preventive dentistry (routine checkups and cleanings) is covered during this time.
Why Do Dental Insurance Plans Have Waiting Periods?
Many dental insurance plans, especially those provided by employers, don't have waiting periods. However, for those that do, they justify them by saying that they'll help keep the premiums, or the cost of the plan, lower by encouraging patients to keep up with preventive care and avoid needing higher-cost emergency treatments. Of course, this is a highly subjective take, as waiting periods often limit patients' abilities to actually use the benefits they're paying to have.
Can You Visit a Dentist During Your Waiting Period?
Waiting periods don't usually keep you from being able to visit the dentist at all. They typically only apply to receiving coverage for major procedures, like emergency appointments, restorative treatments like crowns and bridges, or root canal therapy and tooth extractions. However, preventive visits like checkups and cleanings aren't typically included in waiting periods.
If you have an upcoming appointment or need a more serious procedure, though, you'll likely be responsible for paying out-of-pocket for it if your waiting period on your dental insurance plan hasn't passed.
Is it Better to Choose an Insurance Plan Without a Waiting Period?
In short, yes! It's definitely better to have an insurance plan without a waiting period, as you'll be able to immediately access all of your benefits. This will cover you during important times of need, like if you accidentally damage a tooth or experience an unexpected toothache. However, if you are stuck with your plan and need treatment, you may be able to utilize additional financing, like CareCredit, to help pay for your procedure.
Dentists understand that navigating insurance can be difficult and complicated, which is why they're usually more than willing to assist you! If you have any questions or concerns about receiving vital care that you require, you can always ask them about other ways to pay for your treatment.
About the Practice
Dr. Areon Smith and Dr. Stephanie Flinchum are proud to lead the My Dentist team. With years of collective experience beneath their belts and a passion for helping patients get out of pain and maintain healthy, bright smiles, they're best known for their kindness and expertise. They offer a wide range of dental services to families in Tulsa, ranging from routine checkups and cleanings to periodontal therapy and modern dental implants to replace missing teeth. For questions or to schedule an appointment, visit My Dentist's website or call 918-949-4450.